Sweet Potato and Apple Soup
Sweet Potato and Apple Soup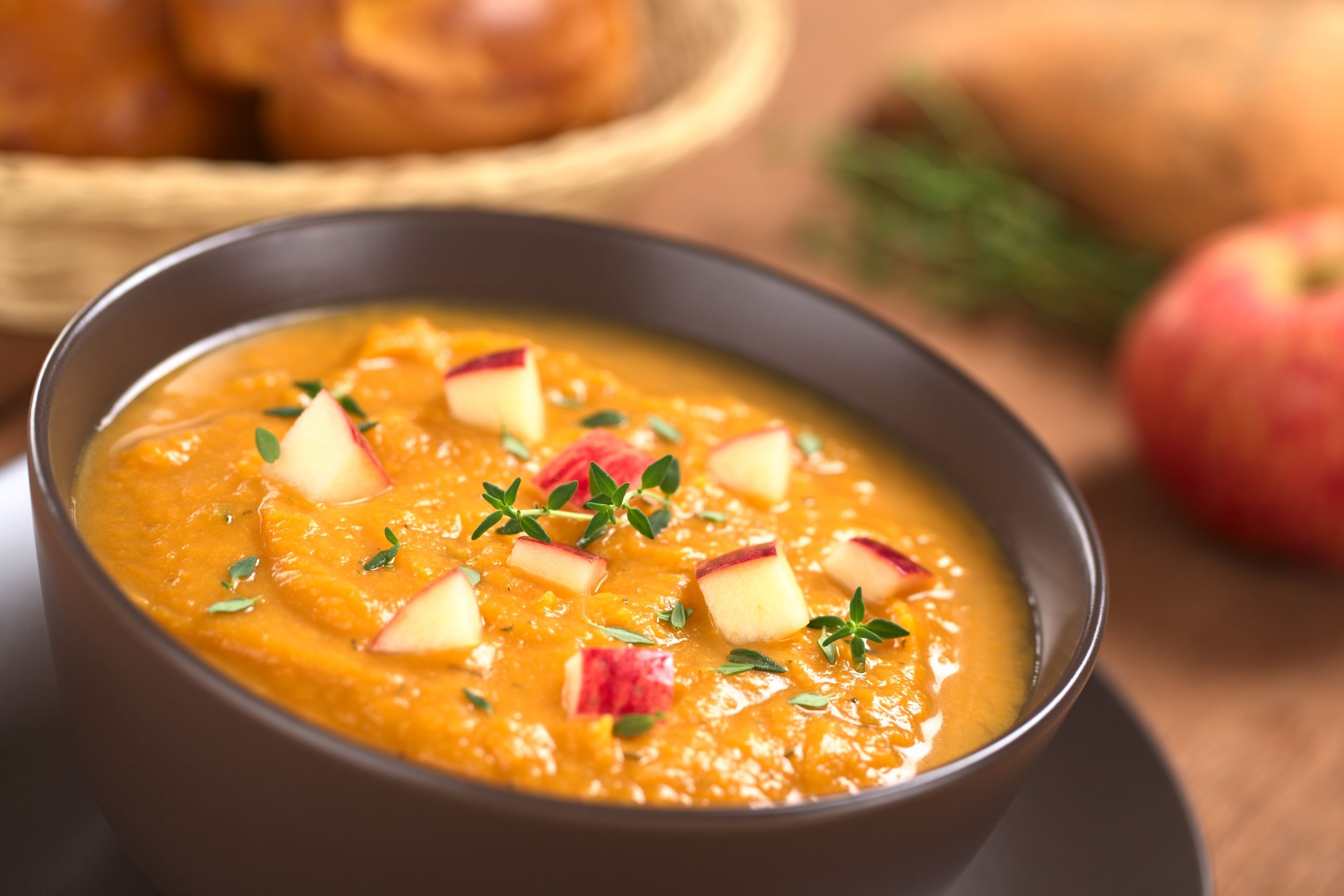 (Makes 6 servings)
Nothing beats a homemade soup to satisfy your midday hunger!
Ingredients
2 tsp medium curry powder
3 tbsp olive oil
2 onions grated
1 apple, peeled cored and grated
3 garlic cloves, crushed
6 tbsp pack coriander, stalks chopped
thumb-size piece fresh root ginger
4 1/4 cups vegetable stock
2 sweet potatoes
1/2 cup red lentils
1 1/4 cup coconut milk
juice 1 lime
In a large saucepan, add curry and toast over a medium heat for 2 mins.
Add olive oil and stir while letting it sizzle in the pan.
Add onions, apple, garlic, coriander stalks and ginger.
Gently cook for 5 mins, stirring every so often.
Meanwhile, peel, then grate the sweet potatoes.
Add to pot with the stock, lentils, milk and seasoning, then simmer, covered, for 20 mins.
Blend until smooth using a stick blender.
Stir in the lime juice, check the seasoning and serve, topped with roughly-chopped coriander leaves.
This meal is low-gi and provides 287 calories per serving.